Biography
My name really is R Matthews. I am a proud Jamaican American who was born in Brooklyn, raised in Atlanta, and educated in Boston. I hold degrees in Computer Science (BS) and African & African American Studies (BA) from Brandeis University. I'm interested in the intersections between technology and race, and how they play a role in our society. You can view a copy of my résumé here.
I currently work as an Associate Software Engineer at Moody's Analytics. I'm in their 2019 Moody's Analytics Technology Rotation cohort working in the West Chester, Pennsylvania office. I spent the previous 6-month rotation in the Waltham, Massachusetts office.
In my spare time, I love to engage with new music, new technology, and new people. I'm also an avid DJ, dancer, and video editor.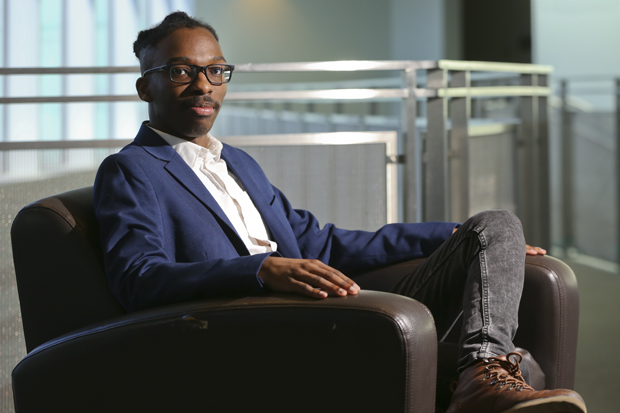 Media
Brandeis Alumni & Friends: Black alumni leaders reflect on "repairing the world"
(2020)
BrandeisNOW: "R Matthews is ready to inspire the class of 2019"
(2019)
Coding it Forward: "More Than a Developer: My Adventures in Civic Tech"
(2018)